flat fee listing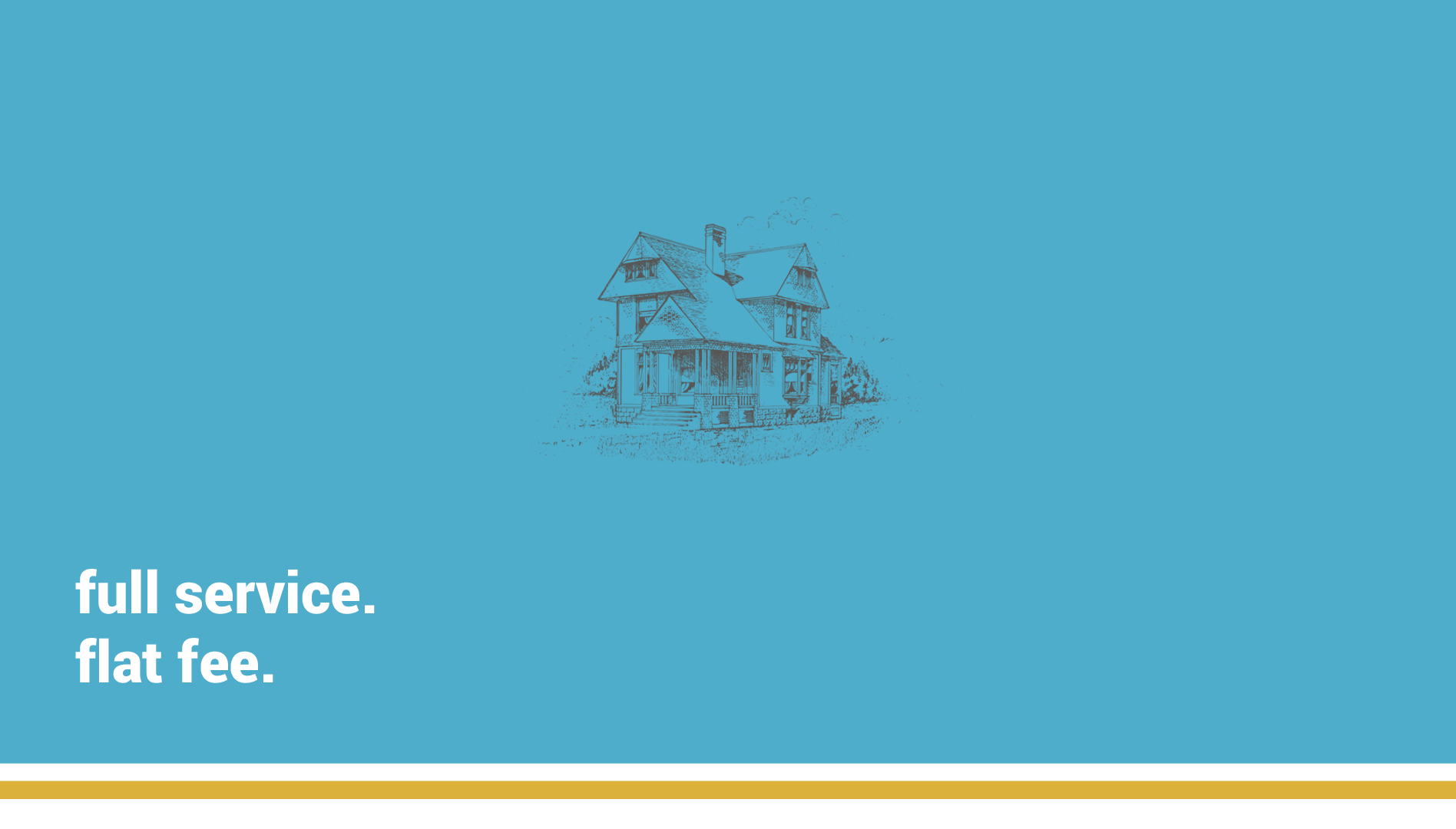 Frequently asked questions:
How much do I pay?
Our flat fee is only $2,995 for homes under $400,000
For homes above $400,000 our flat fee is 1%
Are there any upfront fees?
No. You pay only when your home sells.
What if the buyer has an agent?
You choose the cooperating fee to the buyer's agent. We strongly recommend 2.5% – 3% since some agents may hesitate to show your home if the broker co-op fee is less.
What if the buyer DOES NOT have an agent?
If we represent you and the buyer our flat fee becomes 2.5% total (to represent both sides). You save even more!
Why a flat fee?
Real estate commisions are ALWAYS negotiable. There is no such thing as a "discount" fee or broker. Listing agents may charge whatever fee fits their business model best.
How much can I save?
You can save thousands!
On a $250,000 listing (assuming a 6% listing fee) you can save up to $5,755 if the buyer has an agent. You save $8,750 if we represent the buyer as well.
What do I get?
We offer everything you'd get with a 6% listing for a fraction of the cost.
Including:
Expert comparative analysis evaluation to appropriately price your home
Detailed marketing plan
Professional photos
Professional sign
Buyer feedback
MLS listing
Marketing on Zillow, Realtor.com, Trulia.com and many more websites
Open houses
Ongoing social media advertising
We handle all contract negotiations from list to close
Have more questions?
Call or text 602 888 6628 for a no pressure conversation about our listing services. Or click HERE to be contacted by a team member. If you prefer e-mail we can be reached at info@charlielugo.com.